I've always enjoyed helping people, whether doing a favor and fixing something for a friend or acquaintance, or volunteering at food distributions and other community events. I have a gift and a passion for solving problems, inventing products, and helping people! One day after using a toilet plunger, it was dripping onto the floor and I thought about how disgusting it is. I tried to rinse it off in "clean" toilet water, but couldn't get all of the debris off of the handle. So I got a bucket from my garage and used that to get it outside without making a mess in my house. After cleaning and sanitizing outside, I thought "there has to be a better way!" So, I started to brainstorm ideas to eliminate the dripping, rinsing, sanitizing and mess to make it less disgusting and less frustrating. The final product is the UltraSanitary toilet plunger. As I showed friends and family, many thought it was a great idea and expressed interest in it. I ultimately quit my corporate job, setup manufacturing, and started my own company to launch it commercially and serve those who deal with the same frustration.
I've heard from many people who have used the UltraSanitary plunger. I never thought people would be so excited about using a toilet plunger! But the testimonials speak for themselves. I am thankful that such a simple product allows me to serve others by reducing their frustrations and disgust!
-Tom Morse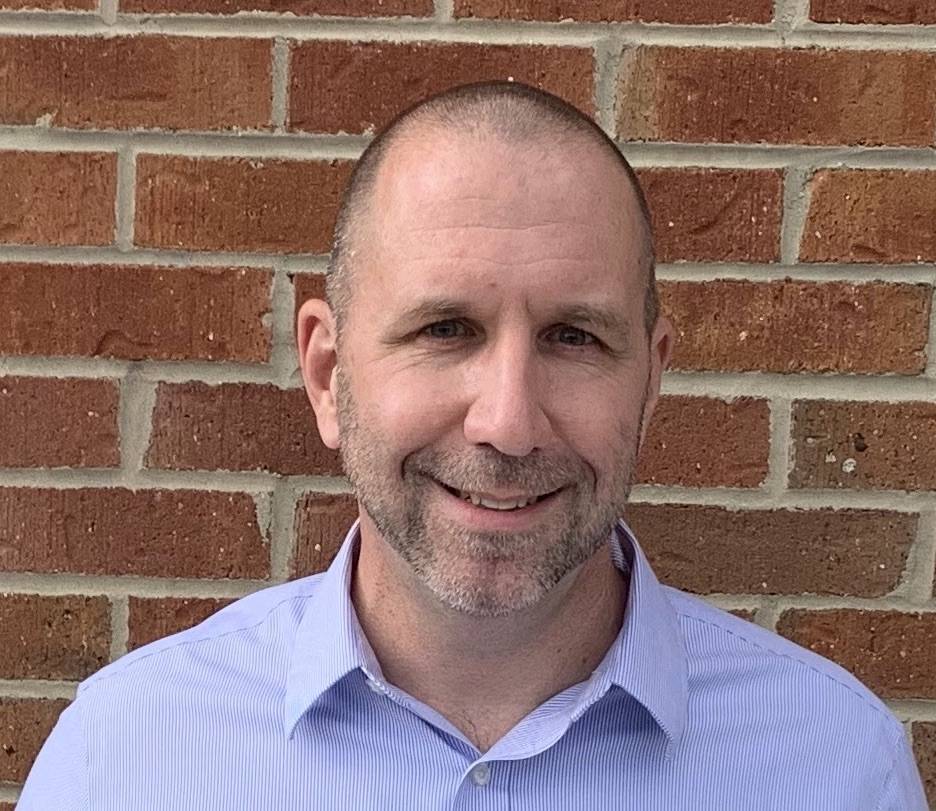 ---
I've always been the type of person to help others, but I never identified or acknowledged it as a passion until Hurricane Matthew struck Eastern NC in 2016. Flooding became a major concern and a I led the efforts to build a 22,000 sandbag wall to keep floodwaters out of the building and out of resident's apartments at a local retirement community. I'll never forget talking to the residents and listening to their fears and concerns as they watched more volunteers build 1,200 foot long wall to protect their "homes".   I realized that I had the knowledge and ability to serve these residents, minimize their fears and concerns, and make a positive impact in their lives, as well as the lives of those who wanted to help but didn't know what to do. I was hooked on serving and helping others.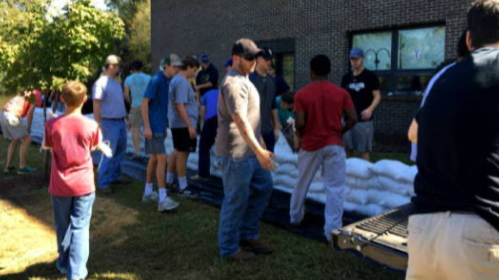 Just a few of the more than 500 volunteers over the course of 2 days building the sandbag wall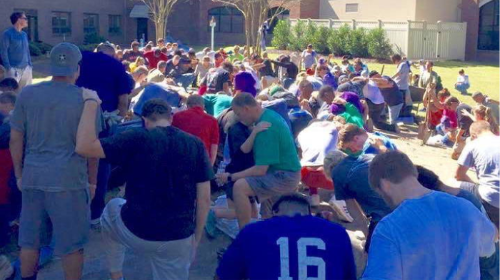 Starting the day with a prayer for those who wanted to participate
---
Hurricane Florence - 2018
Nearly 2 years later in 2018, Hurricane Florence descended on Eastern NC and destroyed and flooded houses in low-lying areas. I led a team to clean out houses near the coast. We approached a house that a couple owned where everything had been completely underwater. The woman was extremely upset because her late grandmother's ring was lost in the wreckage of what used to be their home. I told her that we understood how important that ring is to her, but chances were low that we'd ever find it. We spent the next 4 hours dumping all of their destroyed personal possessions on the curbside. As I shoveled out her pantry, I noticed a shiny object in the corner tucked under the edge of the baseboard.   It was the ring! Somehow, that ring made it from the top of the bedroom dresser to the inside of that closet, 30 feet away and lodged itself under the baseboard. I gathered the team and we presented the ring to the woman in her front yard. This was a special moment for her and her husband. Nothing in that house meant anything to her compared to that ring. Even though we were hot, wet and exhausted after cleaning out that house, we knew we made a huge difference in her life that day and we were so grateful to be a part of it. Her story impacted me in ways she'll never know. Her story mattered.